New Books
Giving profile to the books that are always flying off the shelves!
A refreshing mix of national treasures, rural volumes and local curiosities.
CURRENT #1 'The Boy, The Mole, The Fox and The Horse' – Charlie Mackery
A book of hope for uncertain times. Enter the world of Charlie's four unlikely friends & his search for affirmation.
#2 'The Old Roads of Derbyshire' – Stephen Bailey
#3 'Wilding: The Return of Nature to a British Farm' – Isabella Tree
#4 'The Salt Path' – Raynor Winn
#5 'There Is No Planet B' – Mike Berners-Lee
The full list [click here] is updated every month, and is the perfect guide to what's popular and noteworthy in the literary world, each with a £1 off in-store!
---
Our second installment in a regular update on recent titles, golden oldies and Scarthin quirks and curiosities.
Blog #3 Reflecting, reimagining, respecting [click here]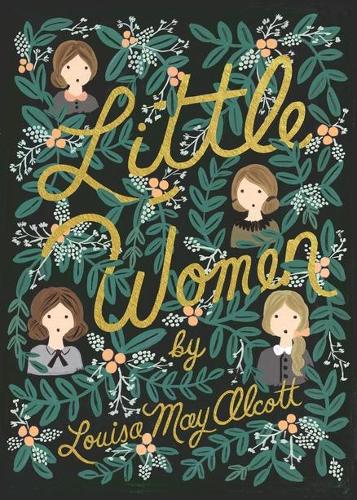 featuring:
Little Women by Louisa May Alcott – (Ground-floor New Fiction)
Little Men by Louisa May Alcott – (Ground-floor Secondhand Fiction)
The Adventures of David Copperfield by Charles Dickens – (Ground-floor Secondhand Fiction)
Treasure Island by Robert Louis Stevenson – (Ground-floor Secondhand Fiction)
The Travelers by Regina Porter – (Available to order)
Queenie by Candice Carty Williams – (Available to order)
Girl, Woman, Other by Bernardine Evaristo – (Ground-floor New Hardback Fiction)
Circe by Madeline Miller – (Ground-floor New Fiction)
Featured New Book
We currently have TWO signed copies of the stunning art book 'An Approach to the Birds of the World' by internationally acclaimed artist, Tully Crook.
Limited edition (30), large format (420mmx300mm) spiral bound art book, 324 pages
Signed and numbered, £150
---
New Books
We currently stock approximately 50,000 new titles covering almost every topic imaginable.  To paraphrase our previous new books buyer, Guy, from the video about the bookshop; rather than stock many copies of a single book, we prefer to stock single copies of many books, therefore allowing us to cram as many books into the shop as is possible.
Eve and David keep our stock brimming with new releases and a fair section of the ground floor is given over to showcasing these new titles. The paperback displays are refreshed at the start of each month (and have £1 off) and the new hardback releases are displayed with between £1-£8 off.
If we don't have what you're looking for on the shelf, then please tell us – we may just take your recommendation and start stocking it.  And if you require something ordering, we can usually get it in within 24 hours (if in print and still available).
As yet we don't have such a thing as an online ordering system for new titles – save for a few randomly selected books to be found on this website – so should you wish to order or reserve via the website, an online enquiry form is your only option…
Go to our online ENQUIRY & RESERVATION FORM
or you can, of course, telephone the shop on 01629 823272.
New Graphic Novel Display

The new graphic novel display is now up. Ranging from pocket-sized to extra large format, there is something here for any avid reader. Find them opposite the new fiction shelves.

We also have a growing number of second-hand graphic novels which can be found in the Art Room.